Dentiblanc Whitening INTENSIVO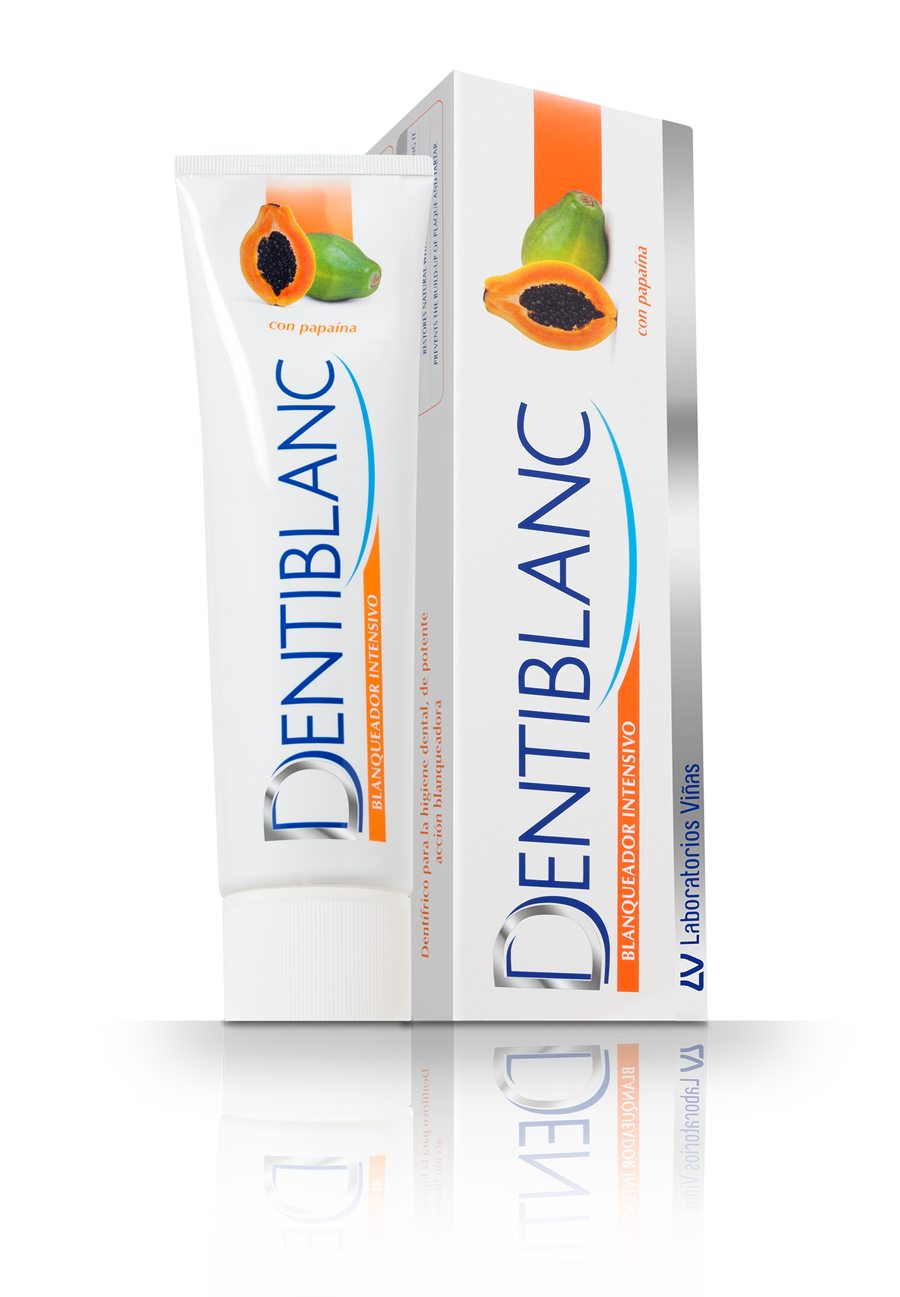 INTENSIVO
Dentiblanc
Whitening INTENSIVO
DENTIBLANC INTENSIVO Whitening Toothpaste is designed for dental care and hygiene and has a powerful whitening action. A natural product specifically conceived and developed to give teeth a healthy, attractive look. It is not a temporary whitening product but a dental hygiene product for continued daily use.
You will get a deep clean thanks to the overall action of the ingredients in a formula that is significantly reinforced by papain, an enzyme obtained from Carica papaya. It eliminates protein residues that get stuck where your brush can't reach.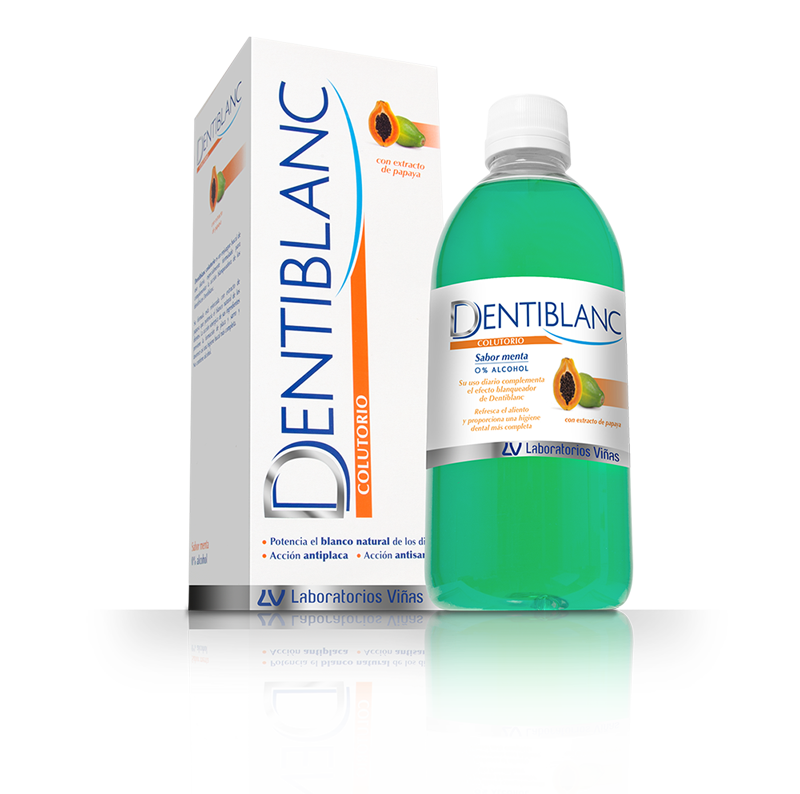 INTENSIVO
Dentiblanc
Mouthwash
An alcohol-free solution for use as a daily mouth rinse. It is an original, natural product that complements the whitening action of Dentiblanc toothpastes. Continued use with any Dentiblanc toothpaste returns the teeth to their natural white colour.
Its formula is reinforced with papaya extract to boost the natural whiteness of your teeth. The synergistic action of its ingredients prevents the formation of plaque and tartar and provides more thorough oral hygiene. It also contains fluoride, which reinforces the enamel, and triclosan, an antibacterial ingredient that fights plaque.
© 2017 Created and developed by VILIF publicidad