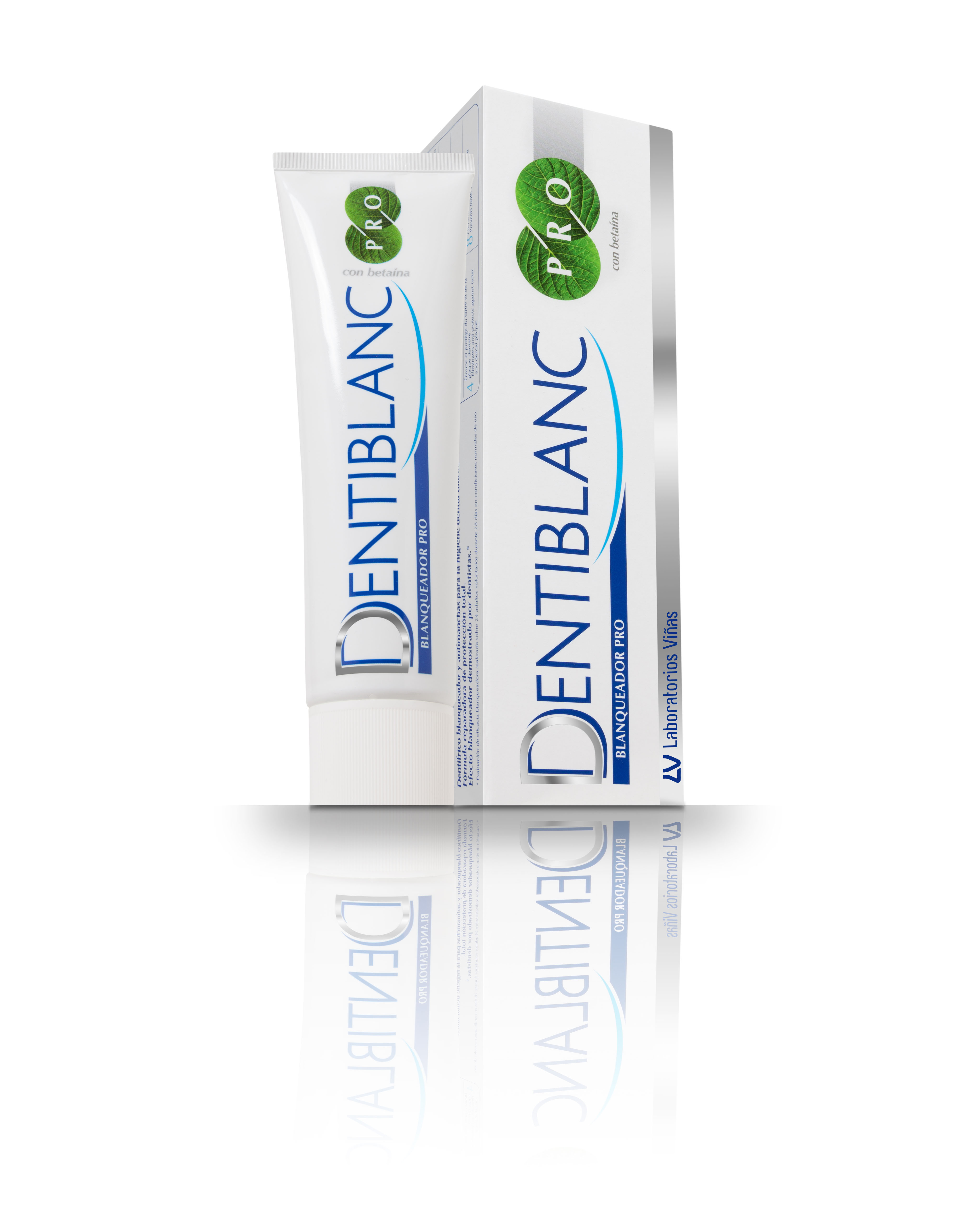 Dentiblanc PRO Whitening Toothpaste
It is a toothpaste for daily oral hygiene, with a new formula offering total protection and whitening, brightening and repairing action. A complete formula with non-nano hydroxyapatite, polyvinylpyrrolidone (PVP), spherical silica particles, fluoride and betaine. It cleans and whitens the enamel and protects it from tartar, cavities, tooth sensitivity and the passage of time, while also hydrating and protecting the mucous membranes and gums.
Dentiblanc INTENSIVO Whitening Toothpaste
DENTIBLANC Blanqueador INTENSIVO es un dentífrico para la higiene y el cuidado buco-dental, de potente acción blanqueadora. Un producto natural, específica-mente concebido y desarrollado para, al limpiar los dientes con él, proporcionarles un aspecto sano y estéticamente atractivo. No es un blanqueador temporal, sino un producto higiénico de uso diario y continuado.
EXTRAFRESH Whitening Toothpaste
DENTIBLANC EXTRAFRESH Whitening Toothpaste has a powerful whitening action and makes the breath ultra-fresh. A natural product specifically conceived and developed to make your teeth look healthy and attractive. It is not a temporary whitening product, but a dental hygiene product for continued daily use.

© 2017 Created and developed by VILIF publicidad